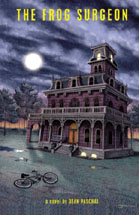 The Frog Surgeon
By Dean Paschal, MD
ISBN 978-0-916620-18-9
$20 (includes shipping)

A tale of scientifically-minded teenage brothers who set themselves up as surgeons. They begin with frogs. They don't end there.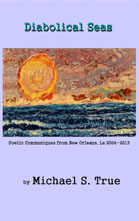 Diabolical Seas
By Michael S. True
ISBN 978-0-916620-14-1
224 pages
$20 (includes shipping)
Selected poems by the New Orleans-based singer/songwriter, painter/poet.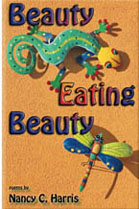 Beauty Eating Beauty
by Nancy C. Harris
ISBN 978-0-916620-13-4
144 pages
$20 (includes shipping)

New collection of poems by the long-time host of the Maple Leaf Reading Series in New Orleans.
Reflections
by Karin O'Bannon
ISBN 978-0-916620-93-6
$20 (includes shipping)

A collection of writings and illustrations by Karin O'Bannon, a senior Iyengar yoga teacher. In poems, reflections and essays, she presents insight into the depths and heights of the yogic adventure, offering readers words of wisdom to ponder on their own journeys.